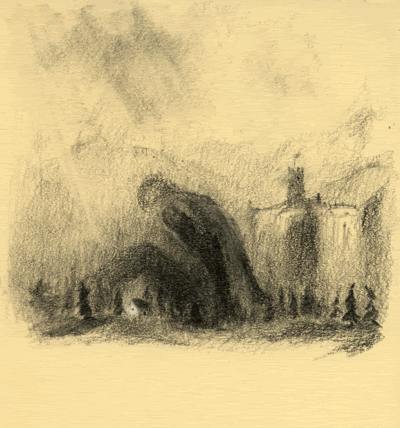 Hi, here's some work I've done recently on various different subjects. I hope you enjoy viewing it.
I drew this picture on the left as part of a series on giants. I was in the process of illustrating the "Drummer Boy" Grimm fairy tale.
At the moment I am working towards a career in concept art or illustration and so choose various stories to base my work upon.